Since 2010, Stratos Lab has been a valued resource to Red Bull North America since 2012. Our work for the world's leading energy drink includes the development of several custom software applications, marketing automations, graphic design, presentation design, and new product release campaigns.
Red Bull Nighttime Navigator
A global database of restaurants, bars, clubs and more, providing account managers with a tool to provide perks and hookups to Red Bull VIPs, this custom software provides a robust feature set allowing users to perform a wide variety of functions, communications, and connects to corporate authentication systems to support multiple layers of user permissions.
An immersive interactive educational tool covering all aspects of the Red Bull brand, product, sales strategies, point of sale tactics, and more. Deployed nationally to boost impact of on premise sales teams.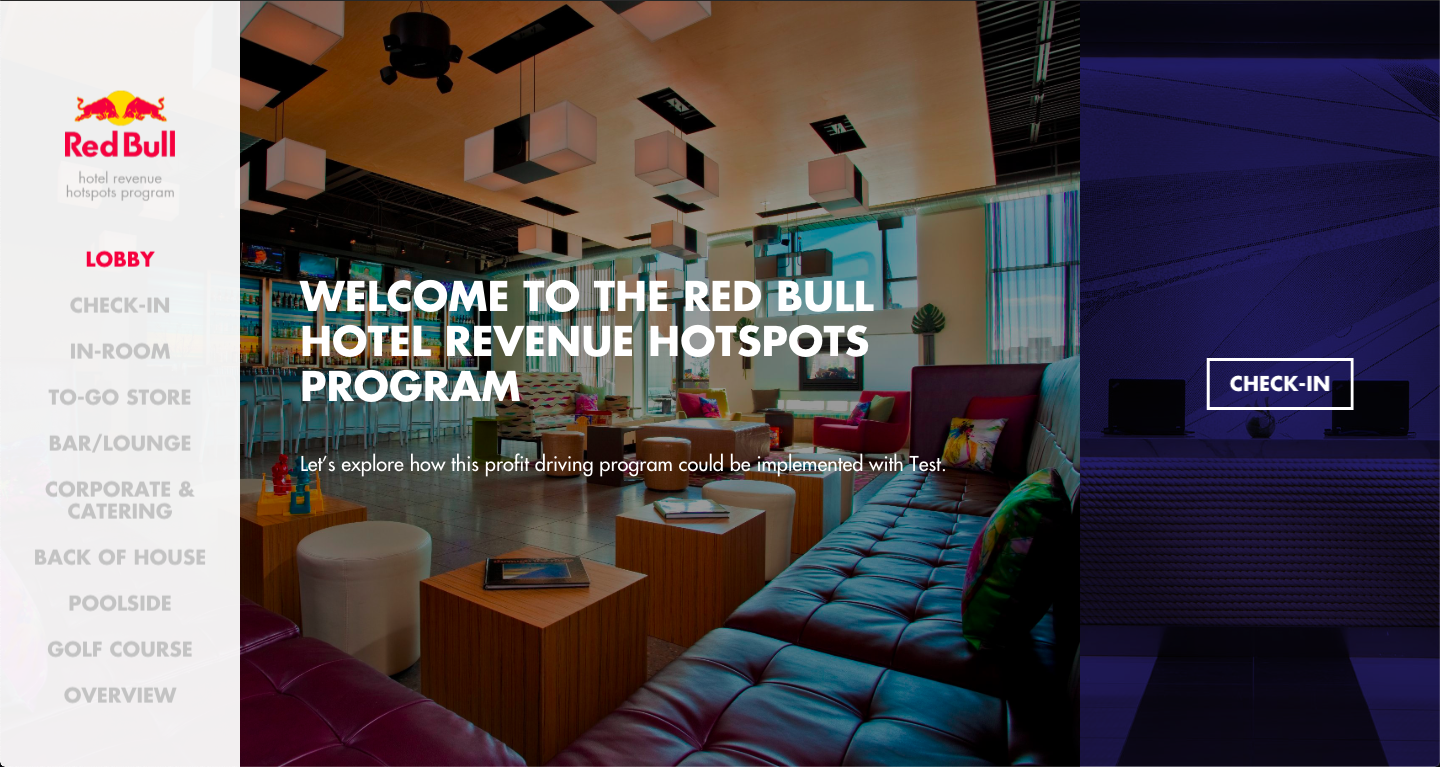 An immersive interactive tool showcasing the Red Bull strategy for increasing sales and profits at national hotel chains and boutiques.
Red Bull Festival Tracker
A custom web-based application that supports forecasting and reporting of all of Red Bull's global festival activations.
Take The Next Step
We'd love to hear what you're working on and see if we can help. Drop a line, let's chat.